Weber & Associates Accounting & Tax Agency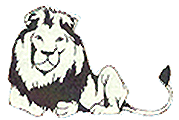 We serve the cities of Bradenton, Palmetto, Ellenton, Parrish, and Manatee County. Our Professional accounting staff has many years of experience.
Weber & Associates is gearing up for 2019 tax season.
Our Weber staff researches all possible deductions for your business and seek the highest return for the working class.
Saving money getting you the most on returns is our business.
Discover the best accounting and tax return in the state of Florida.
Also, we will never use VOICE MAIL; a polite human will always greet you.
English & Spanish speaking Licensed Tax Agents
Choose a link below to get started or simply call us at (941) 729-3343
(941) 729-3343 – 738 10th St W, Palmetto, FL 34221